NFL
Seattle Seahawks in Prime Position for Repeat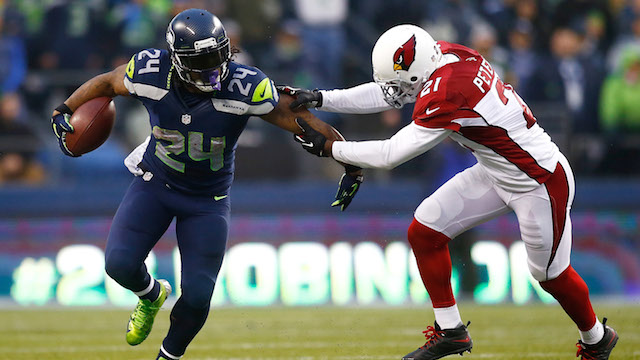 The Seattle Seahawks have found themselves in a pretty solid spot coming into the playoffs with hopes of a repeat. This task doesn't seem so difficult with home field advantage, although that unbeatable in Seattle deal has taken a little bit of a hit this season.
The Seahawks have a first-round bye heading into the playoffs. Which will be a great thing for them. If the Dallas Cowboys win their game, then the Seahawks will take on the winner of the Arizona Cardinals vs. Carolina Panthers match up. Seattle gets to watch this week from home and then play a game without a commute.
Seattle comes in as one of the hottest teams in the league and isn't looking to slow down any time soon. The beginning of the season could have been stronger for the Seahawks, but it's now when it matters the most. It is a typical thing for the hottest teams late in the season to make the biggest push towards the Super Bowl.
The Seattle Seahawks were able to take first place in the NFC West. They were able to clinch the win with a week 17 win over the St. Louis Rams by a score of 20-6.
Marshawn Lynch will be leaned on heavily for this Seattle team. Lynch ended the regular season with 1,310 yards on the ground with 13 touchdowns which was tied for best in the league. Lynch added another 4 touchdowns off of receptions.
Seattle is in a great position to repeat as NFL Champions this season. With home-field advantage and coming in to the playoffs hot, it is hard to think of a team in the NFL right now who could stop them. The Seahawks defense isn't missing a beat and the offense is scoring points.
Of all the teams that have had the opportunity to repeat in recent years, it would appear as if the Seattle Seahawks are in the best position to do so. If they can keep winning they will play two games at home and then play the Super Bowl in a division opponent stadium that they are used to. And if you remember when the Seahawks played in Arizona this year, you will remember that there were a whole lot of Seattle fans in the stands. They will surely have a strong backing in Arizona if they are able to make it to the Super Bowl.