The NFL season is about to kickoff. Just days are leading us to week one, and we are all excited. We have waited long enough and this preseason has been full of ups and downs for every team. The rosters are in place and now we can look forward to football season! Let's take a look at the top 3 games to watch in week one.
1. Pittsburgh @ New England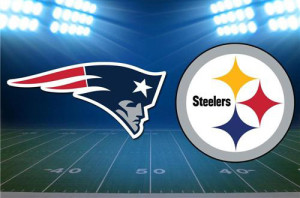 An obvious headliner, this game will have the most speculation. Tom Brady won in court against Roger Goodell and his 4 game suspension was nullified. You have an angry Tom Brady and a talented Patriots roster with the likes of Gronk and Edelman, I think they will light up the scoreboard and let the world know they are coming for another ring. What better way to start off the year than a win vs Pittsburgh.
Roger Goodell has reportedly made it clear he is NOT going to be in attendance at this game. I don't blame him, he has Robert Kraft and all the mad Foxborough fans to worry about. What is intriguing about this matchup is that Pittsburgh will be without suspended players Le'Veon Bell and Martavis Bryant. Maurkice Pouncey is also not playing due to an injury so these three players alone will effect the outcome of this game. If Antonio Brown and Ben Roethlisberger have a massive day, maybe Pittsburgh has a chance at winning. They have a young defense, and we all know Tom Brady will be looking for a weakness to attack.
New England has the advantage.
2. Baltimore @ Denver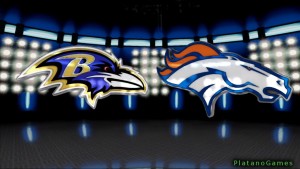 This matchup is probably going to be the best to watch out of all NFL games in week one. The storyline here is Broncos head coach Gary Kubiak Vs Ravens head coach John Harbaugh. Kubiak was the Ravens offensive coordinator last season. He turned around a Baltimore offense that was stuck. Joe Flacco and Justin Forsett both had their best season, the offense was able to run the ball and pass well. Something Baltimore hasn't seen for a while now. All things considered, the team is known for it's hard-nosed running and tough defense.
Former Chicago Bears coach Marc Trestman is the new offensive coordinator for the Ravens, and he insists that he did not change their system, but only built off of what they ran last year, Kubiak's westcoast style offense in which a strong running game sets up the pass. Trestman is known for his ability to improve quarterbacks, so we will see if Joe Flacco continues his progress as he enters the prime of his career. On the flip side, Peyton Manning is on the tail end of his career. He hasn't looked very good thus far, his arm is weaker and his body is older. One thing is for sure, his brain has only gotten smarter. A good analogy for him is a MacBook computer. He reads defenses and makes adjustments.
With Gary Kubiak's offensive system it won't allow Manning to make as many checks at the line, this could be good or bad. My guess is, frustrating for him but the simple and straightforward system might be what he needs to finish his career off strong. This game will come down to a battle of head coaches, which former ravens coach will outwit the other. Also which quarterback will outperform the other. I think the Ravens will go to Mile High Stadium and disappoint the Denver fans with a win. It's just what Baltimore needs, to start off the season with confidence. I have a feeling Mr. Goodell will attend this game.
Baltimore has the advantage
3. Indianapolis @ Buffalo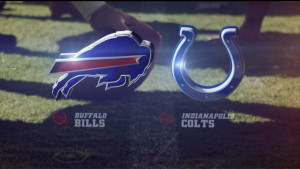 Andrew Luck will face off against Tyrod Taylor. A successful quarterback vs a 4 year back-up to Joe Flacco - gone starter for the Bills. I am one of the many people excited to see Tyrod get the opportunity of a lifetime. Will he succeed? Only time will tell. The Colts have a terrible offensive line, and Rex Ryan has a superb defense which can blitz you in too many ways. Granted Marcell Dareus will be out, don't count the Bills out, they are a scary group to face if you are an opposing offense, and Buffalo is not an easy place to win at.
To me this looks like an even battle. LeSean McCoy is dealing with hamstring issues, so Tyrod may take some extra running attempts himself as he usually does rack up running yards he still has a lot of talented guys to work with. I think Indianapolis will come out on top, but the score will be very close. This will be a statement game for Buffalo because we all want to see how serious of a contender they are.
Colts has the advantage.
These 3 games should be the most exciting, but it is the NFL after all and we all know the truth is that mostly every game is fun to watch. Well….unless it's Cleveland or Washington….sorry to burst any bubbles. Those teams have seen better days, hopefully one day they make headlines for the right reasons. Enjoy week one! Happy NFL 2015!