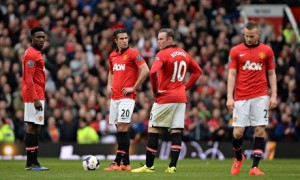 As the new footballing season is upon us, it is time to gauge and analyze some of the teams that look to make headwind and gains during this coming bout. From blockbuster deals to surprise transfers, this off-season was a busy one and looks to fuel a very interesting season.
1. Barcelona: Barca is the definition of "stacked" in the dictionary. With the likes of Lionel Messi, Neymar and, now, Luis Suarez, who looks to add to the beautiful tiki-taka style of play the club is so well known for, teams better scramble to come up with ways to halt their advances. This trio alone has the ability to launch and execute a full on blitz against the scrambling and desperate defenses of their foes. Following a surprise ousting from atop the La Liga table last campaign by Athletico Madrid , Barca looks to reclaim their title, doing so with a formable squad that would send shivers done the spines of any team this world over.
2. Real Madrid: If Barcelona is the definition of 'stacked,' Real Madrid would be the definition of 'complete.' Not much separates these two historic clubs that usually ride the top of the La Liga table for most of the season, trading places throughout. It seems that Real has an answer to every Barca player. Ronaldo to Messi, Benzema to Suarez and Gareth Bale to Neymar. The El Classico this season looks to be just that, a classic. Both squads have the ability and guts to be atop, but only one will prevail and it is simply too tight of a race to edge one over the other.
3. Manchester United: Coming off a good off season tour, where they routed LA Galaxy and defeated a top notch Real Madrid squad to take the International Champions Cup, Man U is looking pretty good. Their play is fluid and tactical, Rooney appears to be his old self and, most of all, they have a new manger. One shouldn't be surprised if they ride this euphoria into the season with a strong gaping start. Good things are ahead for the post- Ferguson club.
4. FC Bayern Munich: As the current and most successful champions of the formidable Bundsliga, FCB has placed themselves amongst the top clubs in the world. If it isn't their 53 match streak without a defeat that defines the team's success, it's the commanding and dominating play that they take to the field every single game. There is simply no denying the level of skill a team has when they have the ability to rout a club like Barcelona 7-0 in a competitive match. Their play is a testament to their own skill and they relish that fact. It also doesn't hurt when a good chunk of your players play for the German Men's National Team, the winners of the 2014 World Cup. Mark their games on your calendar, because you simply do not want to miss them.
5. Manchester City: Man City have come a long way since the days of old where they languished away in the abysmal zone of the league table . Since their metamorphous into a EPL powerhouse, Man City have been making a very stern name for themselves; no longer do we limit footballing in Manchester to United. Coming off a league title in a very formidable campaign, City looks to recap that with another trophy. They have every right to think that is possible. With Joe Hart in goal and a flurry of capable talent, with the likes of Toure and Aguero, in the field, Man City prove to be a daunting opponent to any Premiere League squad.
So there you have it. Five teams that will most definitely prove to be entertaining and enthralling to watch. But don't limit your viewing possibilities to these five teams. In reality, there are scores of clubs in Europe and around the world that produce quality soccer that is sure to pull you in and keep you hooked.