By: Blake Cole   Published August 29, 2015
---
---
---
Josh Hamilton has certainly made some headlines this season, as well as many previous seasons. He is most definitely no stranger to being in the spotlight. Unfortunately for JHam, it's hardly ever for good reasons. He has been at the center of many drug and alcohol related stories in his MLB career. The latest issue from his time in Los Angeles, with the Angels, has found Josh back in Texas. No matter what the Texas fan's opinions of Josh were, they all expected him to produce the same this season, as he had in his previous tenure with the Rangers. Is he meeting expectations? Will he ever be as great as he was? Is he just a washed-up, has-been? Before we dive into the pros and cons, discussions, and opinions of JHam, let's get some basics out of the way.
Player Bio - Joshua Holt Hamilton
Position: Outfielder
Bats: Left Throws: Left
Height: 6′ 4″ Weight: 240 lb.
Born: May 21, 1981 (age 34) in Raleigh, NC
Drafted: 1999, first round, first pick (Tampa Bay Devil Rays)
Contract: Signed thru 2017, 5 year/$114.33M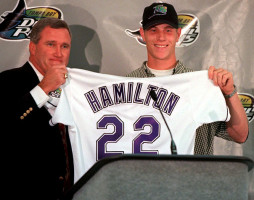 Josh first came onto everyone's radar when his MLB career began, in 2007 with Cincinnati. That year was spectacular for him. He had a .292/.368/.554 slash line when his first year ended. Even though the Reds didn't make the playoffs that year, Hamilton dished out some great numbers. With 87 hits, and 19 homers, Josh brought the power to the plate that every team looks for. Even more impressive than his batting numbers, were his fielding abilities. Josh looked like one of the future greats. He had highly skilled coordination, quick decision making skills, and was able to chase the deep balls down. In 2007, scouts thought Josh was going places. Eventually, he would lead the Texas Rangers to not one, but two, World Series appearances.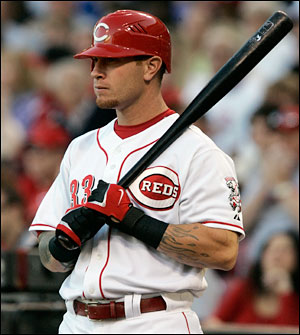 In 2008, Josh was acquired by the Texas Rangers. And thus, an era of greatness began. With the Texas Rangers, JHam made five straight all-star appearances ('08-'12). Josh had five years of beyond spectacular ball playing. Rangers fans fell in love with Josh. I fell in love with Josh. He was taking a franchise, that hadn't had much success, to all new heights. Josh Hamilton brought back to Texas a love for baseball that had once been thought long gone. He took the Rangers to back-to-back World Series appearances, but Texas was unable to win either year. JHam brought success to Texas. Because of that, fans were willing to look past Josh's drug and alcohol problems. However, it's these problems that cause us to question his current abilities.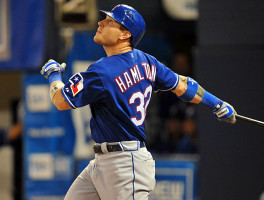 In 2009, Josh had a very public relapse. Pictures circulated showing Josh shirtless in a bar. Many witnesses revealed that they heard him ask where he could get cocaine, and that he had plans to attend a strip club that evening. Even though no actual drugs or alcohol was photographed, Hamilton admitted to his mistake. With his history, and the potential threat of relapse, Josh was required to drug and alcohol test three times a week for Texas. In 2012, Josh relapsed again, admitting to having several drinks and inviting, then teammate, Ian Kinsler out to a bar. It was apparent to the Rangers front office that even though Josh was performing well on the field, his off-field actions were a risk to the organization. At the end of the 2012 season, the Rangers parted ways with Josh, and granted him free agency.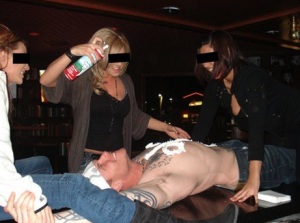 Josh was signed by the Angels fairly quickly in his free agency. LA, hoping to capitalize on what was still proving to be a stellar career, despite his obstacles, paid Josh a lot of money. The Angels signed Josh for $125 million through 2017. From his signing date in December of 2012, through his trade back to Texas in April of 2015, Josh played just 240 games. Josh put out extremely terrible numbers. The Angels weren't happy with his production, and his frequent injuries. Josh had a few surgeries, and spent time on the DL. Spending a lot of time on the DL, meant Josh had plenty of time to engage in the activities that almost ended his career. In February of 2015, Josh relapsed yet again. This time, Josh approached the MLB and Angels officials about the incident. With his poor performance, and now drug relapse, the Angels were looking to dump JHam.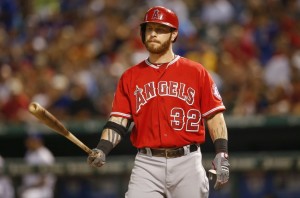 Major League Baseball arbitrators ruled JHam didn't violate any part of the joint drug agreement, and ruled that the Angels couldn't get out of Josh's hefty contract. This angered the Angels, and they sought a different way to get rid of Hamilton. The Angels were so determined to get rid of Josh, they gave him away for almost nothing. When traded to the Rangers in April, LA agreed to cover $68 million of Josh's contract. That's $68 million to ensure that the next time Josh was in the Angels ballpark, it was for another team. Texas will only be paying Josh $3 million for his service. But is it truly worth it? Will Josh lead the Rangers, or any other team, to success?
In my opinion, Joshua Holt Hamilton's career is over. He's been on the DL too many times already, since his return to Texas. When he can play, it's subpar. Yes, Josh has his moments, and can still crank a few balls out of the park. Overall, Josh isn't the same Josh Texas had from 2008 to 2012. The excessive drug and alcohol abuse, the recent divorce from his wife, and the overall risk of his preferred lifestyle, leads me to believe that Josh is, in fact, a wash. Let's face it, even for a healthy, well-built athlete, drugs deteriorate a body. Drugs alter and destroy the mind. These are facts, proven by science. We're seeing the downfall of a superstar. We're seeing a life of drug and alcohol abuse finally catch up to someone. These factors, and his age, do not present any sort of positive evidence as to the possibility of any future success.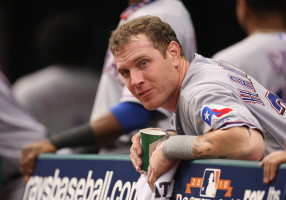 Texas needs to drop Josh. He isn't worth the $3 million he's getting paid. Not at the risk he presents to the club and to Major League Baseball. What fans experienced for the five great years Josh was here, are just memories now. Joshua Holt Hamilton will never again be an all-star, will never again have a career high performance, and will never again be great. But that's ok. The greatest players all stop being great at some point. For Josh Hamilton, that time is now.
---
If you'd like to talk MLB or Texas Rangers, or if you have something you'd like written about in the future, feel free to reach out to Blake:
Twitter: @blakeacole
Facebook: facebook.com/cole.blake.a
Email: [email protected]
---