Well it's time for us to bring you the top QB's entering the 2015-16 NFL season.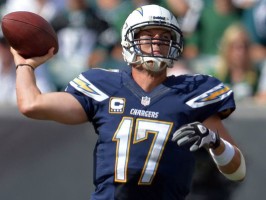 10. Philip Rivers- Rivers had a good 2014 season, but not a great one. Despite starting off with a strong string of games, Rivers saw his team ravaged by injuries, leading to a failure to make the playoffs. Rivers plays at a consistent level to always give his team a chance. If Melvin Gordon can live up to his draft status, Rivers job should be a bit easier.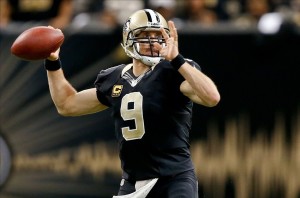 9. Drew Brees- Brees had an uncharacteristically poor 2014, though you may not know it from his stat sheet. Brees was only 48 yards shy of joining the 5000 yard club again. Brees is generally considered one of the big 4 QBs in the league with an incredibly high floor, however with the loss of Jimmy Graham, Brees no longer has a big body red zone option. With former first round pick Brandin Cooks establishing himself, there is still no doubt Brees will be a top 10 QB.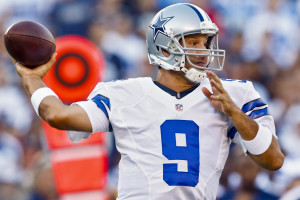 8. Tony Romo- Tony Romo led the league in passer rating in 2014, and finally broke the Cowboys' playoff slump. Unfortunately, with the loss of DeMarco Murray, without a suitable replacement, the Dallas offense is going to struggle in 2015. Romo should expect an increase in what is asked of him this year, but with Dez Bryant to throw to, and Romo's innate ability to keep a play alive, 2015 should still end in success.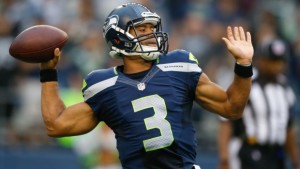 7. Russell Wilson- Though not the best passer in this group, Wilson is a top tier game manager. Wilson's improvisation skills are top notch, and he has shown that he can put his offense over the top when necessary. The addition of tight end Jimmy Graham will give Wilson a reliable big body red zone target, something Wilson has not had throughout his time in Seattle. Graham's presense should put Wilson over the top this season.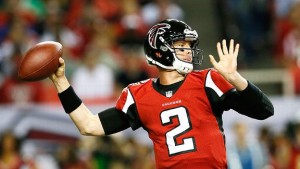 6. Matt Ryan- Ryan has consistently been a top 12 QB in the NFL despite the lack of general success of his franchise. The question for Ryan this year is if he can make the leap into the upper echelon. With a new coaching staff, a new run game, and new defensive pieces, Ryan has a different looking work environment that should provide him ample opportunities to make this leap. A healthy, happy Julio Jones should make 2015 even easier.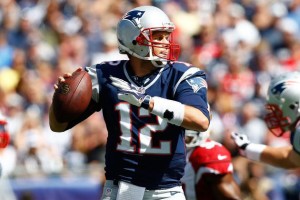 5. Tom Brady- Despite coming off his fourth Super Bowl victory, Tom Brady is entering the 2015 season angry and ready to take it out on the rest of the league. The 38 year old quarterback silenced critics last season with a strong playoff drive to cement his legacy. However, with the absence of a stable run game and perfectly ok O-line, nobody is expecting Brady to break any records this year. Add in the uncertainty of Brady's starter status for the first 4 games, and 2015 is shaping up to be a giant question mark for the Patriots quarterback. Either way, there is no reason to doubt Brady's ability to play.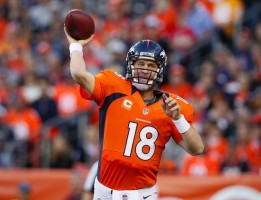 4. Peyton Manning- Manning left a lot to be desired for Broncos fans as the 2014 season closed out. Battling through injury, Manning came up short in the playoffs leading to another one and done for the future Hall of Famer. As his age is catching up to him, we can expect Manning to take another step back from his 2013 record breaking season. Still, with a strong receiving corps and newly stabilized O-line with Evan Mathis, Manning should produce another solid season as a top 10 QB.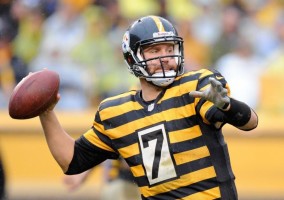 3. Ben Roethlisberger-Roethlisberger had a career year in 2014, leading the league in passing yards with 4954. No matter how strange it is to associate the Pittsburgh Steelers with being an offensive powerhouse, that is exactly what they are becoming. If Roethlisberger can work on his consistency issues (and learn to not self destruct against the Buccaneers or Jets), he can finish the year as a top 5 QB.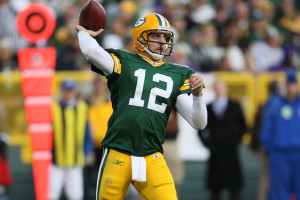 2. Aaron Rodgers- Rodgers is coming off an MVP season, with an insane TD/INT ratio of 38/5. Despite losing top receiver Jordy Nelson, Rodgers should still have an impeccable season. If anything, 2015 may allow Rodgers to bulk his stats quite a bit. Without Nelson, Rodgers may have to drag out some games, as opposed to closing out a game in the second quarter.
Before I announce the number one quarterback of 2015, I would like to give an honorable mention to Ryan Tannehill and Carson Palmer.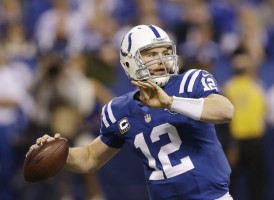 1. Andrew Luck- With a stronger receiving corps, a run game that may actually exist, and a stronger defense, the Colts have given Andrew Luck everything he should need to lead an MVP season. Luck is looking to build upon is 40 touchdown and 4762 yard totals from last season.