By: Blake Cole    Published September 3, 2015
---
---
---
September is here, and so are the call-ups. With the fresh arms and legs come the hopes that an expanded roster will help extend the Texas Rangers season. Coming off a series against the Padres, in which Texas took the last two for a series win, and a sweep of the Orioles just prior to that, the Rangers are eight games above .500. They sit just 1.0 game ahead of Minnesota, and are barely hanging on to the second AL Wild Card spot. The Rangers are looking for a push, either to clinch the Wild Card spot, or possibly push ahead of Houston, and take first in the AL West. With players joining the roster like top prospect Joey Gallo, as well as Ross Ohlendorf, Luke Jackson, and Drew Stubbs, Texas needs all hands on deck to lock in a post-season appearance.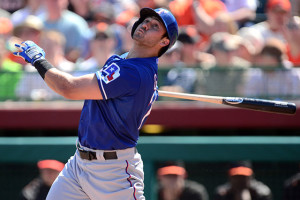 Joey Gallo is one of the top power prospects in the game of baseball right now. Earlier this year, Gallo had a 25 game stretch with the big boys, and he turned heads. He slashed .260/.362/.580 in his first 14 games, with five homers to top it off. However, in his final 11 games, he fanned 22 times, only managing to go 6-37 at the plate. Texas optioned him down to Triple-A Round Rock, and Gallo continued to have a but of trouble. In 53 games, he struck out almost 40% of the time. Gallo can knock balls out of the park, and looks to be a future home run connoisseur. However, he has to get the strike outs under control.
Ross Ohlendorf is some welcome relief for the Rangers bullpen. He's only thrown 8.2 innings, but has a 3.12 ERA. Texas is counting on him to throw some solid relief innings, and rest the arms of the rest of the 'pen. Luke Jackson and his power arm hope to also aid the Rangers from the hill. With 39 games played in Triple-A Round Rock, Jackson has only given up three homers. He has allowed 62 hits, but proves to be a potential ground ball pitcher. Texas will use this month to see how he pans out, and see where he'll end up next season. Drew Stubbs (CF) was picked up by Texas just ten days ago, shortly after being released by Colorado. His average is a bit down from last season, but hopefully a change in scenery can get him to where he was in 2014. Last year, Stubbs slashed .289/.339/.482. The Rangers look to push him in the right direction, and get some runs off him.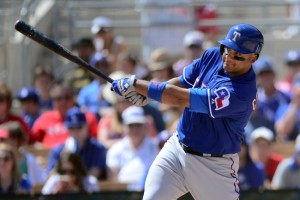 Josh Hamilton and Carlos Corporan will be activated from the DL, filling out the Texas extended September lineup. This month has its challenges ahead. The Angels and the Astros are on the schedule. The Angels are in a rut, but have always proven to hold their own against the Rangers. Houston is a dominating force in the AL, and hope beating Texas will secure their first place position. The Rangers need an "it" factor to make a playoff appearance. We don't know who's going to bring "it", but be certain that Texas will most definitely try to get "it" going here in the last few weeks of baseball.
The Angels are up next, this Friday the 4th, in Los Angeles. Martin Perez takes the hill, in search of his third win of the year. First pitch will be at 9:05pm CST.
---
---
---
If you'd like to talk Texas Rangers or the MLB, or if you'd like to see something written about in the future, contact Blake at:
Twitter: @blakeacole
Facebook: facebook.com/cole.blake.a
Email: [email protected]